Rats, Mouse or Rodent Control in New Delhi & NCR.
If you have a rodent problem in New Delhi NCR? We'll solve it for you...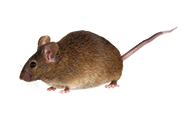 PestWarriors™ offers a cost-effective, environment-friendly rodent control service for residential and commercial clients in New Delhi, Gurgaon, Manesar, Faridabad, Ghaziabad, Noida, and Greater Noida.
Our rodent control services are designed to have maximum impact on the target pest species and minimal or no impact on your family, your pets and the environment.

Contact us now via our online contact form and we'll contact you within 24 hours for a free, no obligation appraisal and quotation. Alternatively, call us right now on 18001037663 (Toll free)

About Rats and Mice
As the population of human being is increasing a rapid growth in the population of pests can also be seen, especially of Rodents family. This is because of rapid industrialisation and very poor waste management system we have, so we are in a situation where rodents have a lot to eat from garbage around us and thrive in favourable conditions. When conditions are favourable their numbers can be increased to plague levels. Rats are notorious for the transmission of diseases, such as the Bubonic plague, typhus fever and Salmonella.

Rodents consume 10 per cent of their body weight each day, with the average rat eating about 30 grams a day. An infestation of only 5 rats can produce approximately 73,000 droppings and 27 litres of urine a year.
Rodents are destructive, causing problems such as electrical fires from gnawing on wiring & contamination of all food related products.
BIOLOGY OF RODENTS
As climatic conditions become less favourable, rodents move indoors looking for food and shelter. They construct their nests in wall cavities, roof voids and sub floor areas. A lot of rodents are found near rubbish dumps, and areas with very old construction.

The female adult is capable of giving birth to 4 to 6 litters per year, each litter containing 5 to 10 young. These young are capable of reproducing within 3 months after birth. In one year a pair of rodents can produce a population of 400 to 700.

Rodents look for food at night and hence are rarely seen. Their vision is poor therefore relying heavily on other extremely sensitive senses such as taste and smell. Resistance to some anticoagulant rodent baits has been observed. This is mainly due to their prolific breeding habits.
RODENT SPECIES
There are 3 types of rodent pest species found in urban areas.
NORWAY RAT (Rattus Norvegicus
)
Also known as sewer rat, water rat and brown rat. This is the largest of the 3 species with small ears, a blunt nose and its tail shorter than its body. Most of these rats are greyish brown on their back and pale grey on the stomach. This rat is a burrowing animal and is commonly found in areas such as rubbish dumps, piggeries and chicken coups. They can make their way through the sewers and drains leading to buildings and surrounding areas.
ROOF RAT (Rattus Rattus)
Also known as house rat, ship rat and black rat. This is the most common species found in residential and rural areas of New Delhi & NCR. They are grey in colour, with a slender body, large thin hairless ears and a pointed nose. Their tail is always longer than their body. This species are the common cause of problems in roof voids and building surrounds.
HOUSE MOUSE (Mus Domesticus)
This species is the smallest of the three rodents. It has small feet and a small head. They are commonly found throughout domestic and agricultural areas and can reach plague proportions when conditions are favourable.
RODENT CONTROL METHODS
Our experienced staff has three methods to control the population of rodents-
Toxic Bait mode- In this method we use rat poison and mix it with food which rodents love to eat. After couple of days of rats eating the bait, slow poison makes the rat die. Sometimes rodents die outside your home or commercial establishment, but sometimes they die inside leaving very bad unpleasant smell everywhere. We do not prefer to use this method, because many times rodents die in very difficult to reach places like wall cavities, and nothing can be done for bad smell around.
Glue Trap and Traditional traps- In this method, rodents are trapped in traditional cages or on the glue traps with the help of food. A glue trap is the preferred method, because many times traditional traps are unable to trap the rodents.
Rat Repellers Device- These are ultra sonic devices which repels rodents and other creepers from entering the premise. The vibration produced by these devices prohibits rodents from invading your premise.
PestWarriors™ experienced staff will make your home or commercial establishment rodent free, but new rodents do enter your premise and breed is in your hands. You can do this by maintaining proper cleanliness in and around your premises, And stop storing eatables on the ground, so this will not attract rodents, and it will also help in catching them.
Other than this it is very important to make your home rodent proof, by making all the necessary changes, so that rodents may not enter the premises for a start, and also find it difficult to nests.

Please call PestWarriors™ for more information dial 18001037663 (Toll free) or CONTACT Us by mail
(PestWarriors™ Price Guarantee- We will beat any genuine quotation by 5%)